And if the Nice Mont Ventoux Challenge was the ideal final preparation to reach your peak during the l'Etape du Tour?

Jean-Baptiste WIROTH
PhD in Exercise Physiology
www.wts.fr
Every year, the l'Etape du tour is a must for many cyclosport enthusiasts who want to get in the mood of the Tour de France and measure themselves at a stage run by professionals.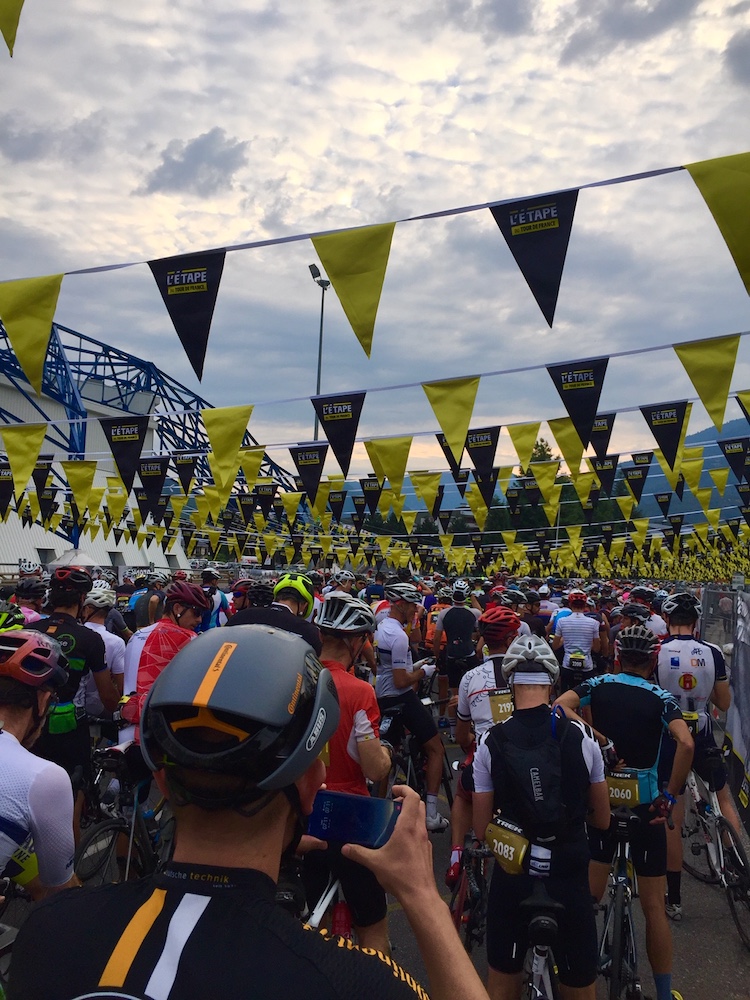 In the world calendar of sportive or granfondo events, l'Etape du tour is a little apart for several reasons:

1- The course changes every year
2- The road is closed with absolutely no traffic
3- The general atmosphere, unique
4- The quality of the organization, irreproachable.
This year, the race will be held in Nice which is a great first in the history of the Etape du Tour. Fans who take the start of this stage Nice-Nice will have to travel 177km and face two anthology passes: the Turini pass and the Eze pass.
2020 Path Analysis
The main difficulties of the 2020 edition of the l'Etape du Tour will be the distance, the Col du Turini by its hardest slope and especially the final climb of the Col d'Eze after driving 151 km.
Indeed, just as marathoners face the famous wall of the 30th kilometer, cyclists will have to produce an intense effort to climb the 7.8 kilometers to 6.1%.
Upstream of this ultimate difficulty, the participants will have had to cross the Saint Martin pass (16.3 km at 6.3%), the Turini pass (14.9 km at 7.4%).
.
Statistics
Distance : 177 km
Cumulative positive difference: 3570m
Cumulative climbing distance: 39 km
Given the difficulty of the course of the 2020 edition, it is therefore particularly important to approach the test very well prepared, both physically and mentally.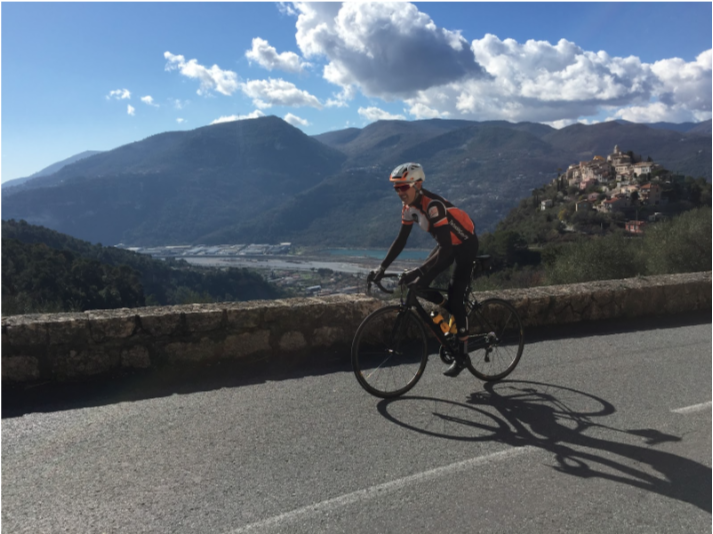 .
Axes of work

 
To be in an optimal form on D-Day, it is necessary to work on different important points:
Approaching its weight of form: because of the number of kilometers of ascent and the overall positive altitude, it will be particularly important not to have to "tow" the excess weight on the day J. For this, it is very important to be as close as possible to its weight of form from the beginning of the summer. It is now necessary to make efforts if you have to lose weight! (Youtube video about the right weight)
Develop endurance: such a course requires great endurance and especially the ability to ride at a relatively steady pace in climbs without causing energy or muscle exhaustion too early. For this, work at the anaerobic threshold (intensity from which there is accumulation of lactic acid in the active muscles) is unavoidable. It will therefore be necessary to roll at the threshold when approaching the objective. An internship in the mountains is strongly recommended in the weeks preceding the goal! Fasted training can also help a lot (Youtube video about fasted training).
To prepare mentally: the ultra-endurance events require as much physical qualities as mental qualities. It is therefore important to do real work on the mind. This involves an objective analysis of one's strengths and weaknesses and developing an ability to handle difficulties with confidence and serenity, both in the preparation phase and on the day.
In practice
Now that the main objective is set, a number of intermediate objectives should be programmed : 
Perform a stress test in the laboratory or in the field: if it is not done yet, there is still time to perform a stress test in a health center (or a field test with a sensor of power). The philosophy is to determine what are its strengths and weaknesses in establishing its power profile. We have already talked about the importance of the test in this article (link: https://www.wts.fr/pourquoi-faire-un-test-deffort/)
Participate in preparation events: preparation events are essential to motivate oneself and see "where we are". The ideal is to find a test 6 to 8 weeks before l'Etape du Tour. Any other mountainous event can do the job, as long as it is positioned between the end of May and mid-June. It is not recommended to program a big cyclosportive end-June or early July because the risk is to leave some "cartridges" en route and arrive blunted the day J. And it is essential to take the start of the l'Etape du Tour fresh and rested.
Perform an overload phase. There can be no real progression without training overload. Overloading means carrying out an unusual training load. Therefore, it will be necessary to increase the volume and the average intensity of the training for a few days. If you usually drive 5 hours a week, you will have to try to increase by 50% the hourly volume or 10h while including specific work (ascent of passes if possible). The realization of a cycling training camp or a challenge like the Nice Mont Ventoux Challenge (Link : https://executive-challenge.com/evenement/nice-mont-ventoux-bike-trip-premium-france/) at this time can be a good way to achieve this overload in good conditions, especially to work specifically and to recover effectively after sessions..
The expert answers you
"I still have 10 extra pounds, how can I lose them? "
It will be difficult to lose 10kg in 2 months, or it will be at the expense of training and recovery. A more realistic goal would be to lose 2-3 kg per month. For this it is imperative that the energy balance is negative. So you need to give your body less energy than it needs to put it into "catabolism", which means it will have to tap into its various reserves (fat) to meet all of its energy needs.
You will need to slightly reduce your nutritional energy intake (of the order of 500 kilocalories per day). In fact, during a poorly conducted diet, too much reduction in food intake causes fatigue, loss of tone and muscle wasting. To avoid this phenomenon, it is necessary to reduce the size of the portions ingested in a balanced way while ensuring to bring 1.5 to 2 g of protein per kg of body weight each day.
During this diet, it will be necessary to avoid the sources of hidden fats (cheeses, ready-made dish, biscuits …) while limiting the consumption of sugars with high glycemic index to the only training. On the other hand, it will be necessary to favor foods with low glycemic index and high nutritional density, such as pulses (lentils, chickpeas, beans …), whole grains (preferably organic) …
And do not hesitate to consult a specialist (dietician of the sport / doctor nutritionnsite) who will accompany you effectively in your diet and your preparation.
Useful: watch the video "fitness weight"
Events we recommend in April – June
In France
In England  
In Italy
In Spain 
June 13 : Irati Xterm

June 14 : Girona Gran Fondo
In Luxembourg
In Switzerland
In South Africa
25 avril : Swartberg 100 (Gravel)
In North America
In South America