1- Hello François, can you introduce yourself ?
I am 49 years old, happily married (with a sportswoman!) and I have 6 children whose are from 3 to 22 years old. My lawyer job gives me the opportunity to advise my clients, usually businesses, on the tax aspects of their operations. It is also the opportunity to exercise daily team management functions. I was born in northern Brittany (Dinard) by the sea, I really care about these roots.
2- You participated in three editions of the Nice Mont Ventoux challenge, what did you remember?
First of all, the concept of this challenge is fabulous. I had in the past driven in Ventoux or in the hinterland of Nice either in training or in the context of events. I love these two sites and connecting them is even more magical. Besides, I really appreciate stage races, these are the ones that really take us out of everyday pressure. Finally, the idea of ​​sharing this passion for sport and cycling in a group, finds its meaning in an event like this.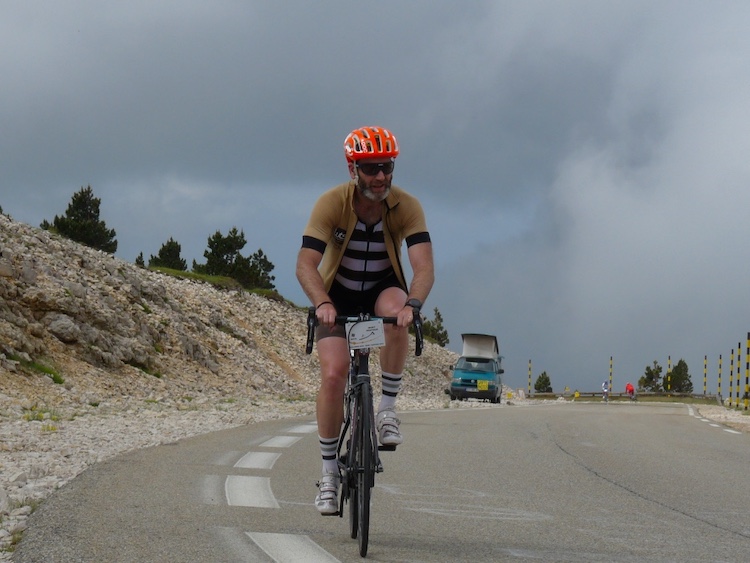 3- Nice Mont Ventoux being a challenge for entrepreneurs, it would be interesting for you to present your company. What industry do you work in, and where is your company based?
I am a partner in a law firm, Arsene Taxand, which specializes in tax advice. We are a beautiful SME of a hundred lawyers who realize € 30M in turnover. We are backed by a network of international tax specialists, Taxand. All this makes my activity very internationally oriented, it relies on a young team of lawyers / consultants.
4- Is sport and / or physical activity part of your business strategy (HR, communication, prevention …)?
Years after years, we are making progress. Since 14 years, we managed to introduce a shower, installed our office in a building near a Park (Monceau for those who know Paris) and make an agreement with a gym manager. Our team is young, so it is less sensitive to "wellness" than to "welldress!" ". That being said, a company is now expected in this field and I am trying to educate my associates about the idea, first of all, of providing opportunities for our employees to have physical activity as part of firm. Each year we will progress, to our size. The example also often comes from above. I do not mediate my activities but I try to share them to create motivation there too. And I see that step by step, it works.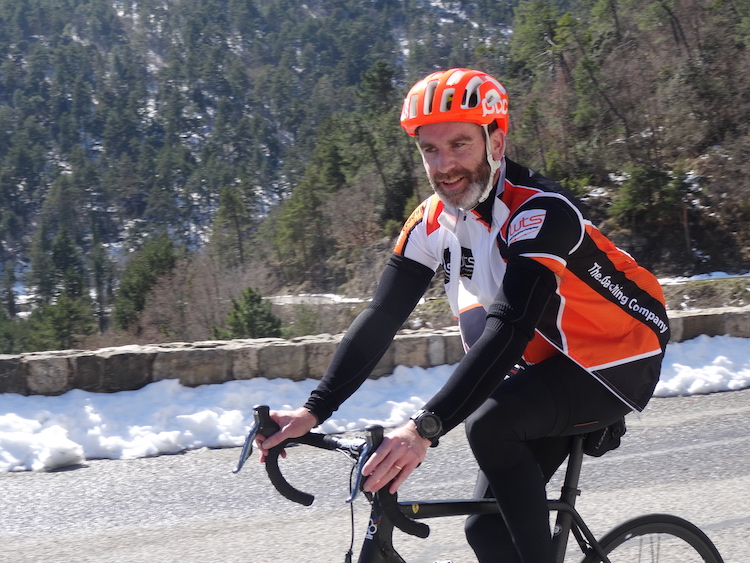 5- Coming back to you, what importance do you attach to the practice of sport?
I only lived in Paris from the age of 20 for my studies, then this hectic city never left me. But I keep in my heritage a taste for sport, both collective and individual. For me, being well in your life has always gone through a sporting "harmony", whatever the sport. Playful and outlet, sport with time and age has opened up on other horizons: paying attention to your body, pushing its limits and its physical / mental interactions, maintaining a capacity for socialization in a simpler universe and direct than that of work or the Parisian microcosm … Sport obliges me to a form of balance, to pay attention to my diet, my physical preparation. It's totally virtuous. In addition, it gives access to the magic of a test which takes place perfectly, of a meeting one morning with a group of Japanese lost in the UTMB, of an ethereal vision of the promenade des Anglais at the first return of buoy Ironman, a chain of dunes in the burning heat of the Sahara: it is in full effort the contemplation of unreal images, breathtaking landscapes. It's a way of living close to the fantastic nature that surrounds us. And even more, when now I can share it with my wife Marie and soon with my children, hoping not to have declined too much so far 😉 !
6- And now, where are you in your preparation for the challenge?
I'm going quietly because I have a Achilles tendon crack. That doesn't stop me from driving, but it's a warning to slow down. Whatever happens, I will adapt my train to my level and I know that with this wonderful organization that awaits us, there will always be room for my form of the day.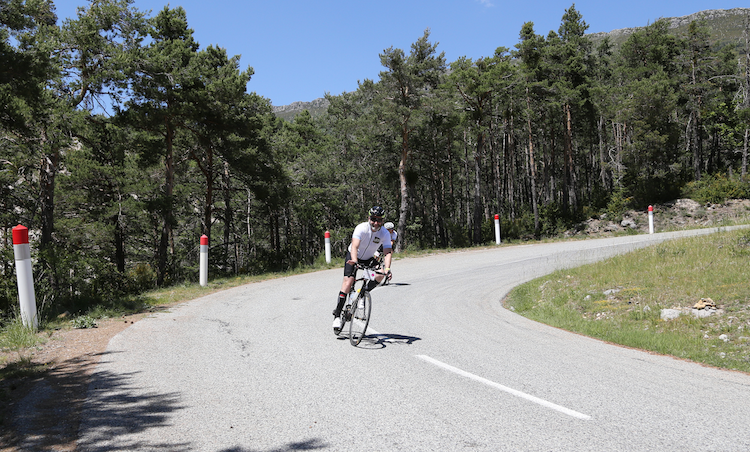 Do you want to participate in one of our challenges for Companies?
Register for the Nice Mont Ventoux Challenge
Register for the South Africa Challenge
.