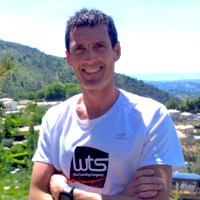 Written by Jean-Baptiste WIROTH
.
PhD – Exercise Physiologist
.
.
Founder of Executive-challenge
.* * *
.
As a preamble, know that I have always cycled and I have never played golf.
But, I hear or read more and more often "cycling is the new golf", or "the bike is the new golf"!
Why this expression? What is it really ?
.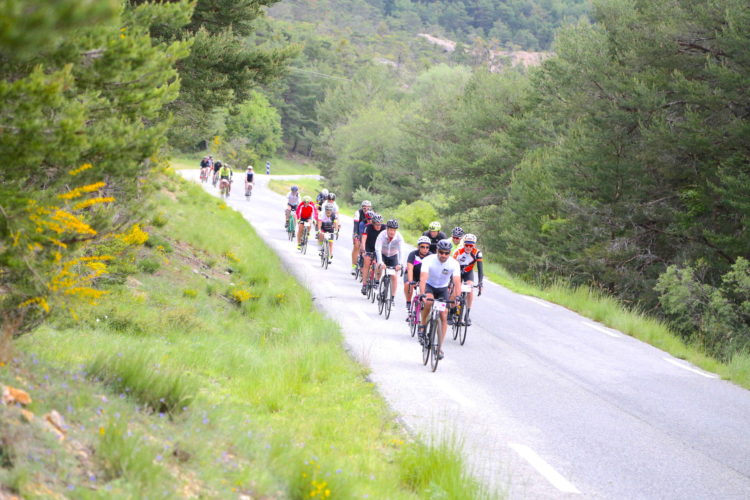 On the cultural side, cycling has become over the years an increasingly high-end sport, with today's brands positioning themselves in the coveted luxury segment. L.Caterton, owned by Louis Vuitton qui rachète la marque de vélo Pinarello, is the perfect symbol !
On the social level, the bike has gone from a sport almost exclusively dedicated to the working classes, to a truly popular sport (literally), where white-collar and blue-collar work are found for beautiful parts of cranks.
Physiologically, energy expenditure for 1 hour of activity is much higher in cycling compared to golf. Thus 1h of golf generates an energy expenditure of 250 to 400 calories (according to whether one moves by cart or on foot while carrying his clubs). At the opposite, 1h of outdoor cycling on a sports mode generates an expenditure of 550 to more than 1000 calories. It is easy to understand that cycling can "burn" much more calories and therefore better control weight gain frequent after 40 years. This may also explain the current craze for cycling, worn sport that can be practiced quite intensively until advanced ages (see the article Continuer à performer après 60 ans).
To know a little more, I asked some questions to two experts of the Golf and endurance sportsmen: Yoann Bischoff who owns a store (Golf Distribution in the Alpes-Maritimes (South of France)), and Benjamin Caternet who is Golf Director (Golf Club Barbaroux in Var (South of France)).
.
What vision do you have on the golf market currently in France?
YB: After the boom of the 80s, golf has continued to develop in France, it is considered that there is a maximum of 1million golfers in France (active license + occasional + inactive). This figure is slightly down in recent years. Many other sports accessible to all types of practitioners appeared, the format of very time-consuming game was not renewed (it is as if one asked a cyclist to make a stage of the Tour de France with each exit), and the image of "sport of rich" which always sticks to this sport (nevertheless considered accessible to all in the Anglo-Saxon countries).
BC: Golf in France is a mature market that is looking for new customers to continue to grow. If the obstacle of the financial cost is not today (many formulas have made it accessible), it remains however that of the time: in household, the new generations are divided the tasks and it becomes difficult to regularly take a big half-day to play a game. Off the golf course is a very technical sport and you have to spend time to really "have fun". The new trends are to make it less time-consuming, with shorter games, at lunch or in the evening when leaving work and also a simplification of the rules to speed up the game. This is a challenge that the federation and golfs.
.

Do you see any similarities between golfers and cyclists?
YB: In my opinion, here are the 3 main ones: The first that comes to mind is extra-sporty, it's the relationship with his equipment. Coming from golf I found the extreme technicality of the equipment and the importance of the machine and its adaptation to the sportsman. I see a lot of postural analysis by bike, it's the same in golf. The second is loneliness in the face of difficulty. Individual sports, in the hard on a pass at 10% or on a golf course, we can not lie anymore. Finally, it's nature and travel, not really big wild landscapes, but as outdoor sports, the 2 are exotic and practicable all over the world
BC: There are many similarities between golf and cycling: it is the combination of a physical performance with that of the equipment … but in which the material only contributes if the physical condition or the training are good.
.
According to you, what are the advantages (physical, mental …) of the bike compared to golf, and vice versa
YB: Physically golf is on an asymmetrical sport, it's almost a sport to throw, it requires good motor skills to have practiced many different sports (even a small level) will be a plus. No special physical condition is required even if the best players in the world are obviously athletes as in all sports. Mentally, you have to be able to concentrate about 1 minute for each shot of golf (about 90 shots in a part of 5 hours) we do not realize it but it draws a lot of energy. Cycling seems less technical at the motor level, but requires a physical condition. Mentally on the bike (as golf) when all is well, we do not see the time, on the other hand in the hard, we must know how to hurt, and it's not not something that we find at golf.
BC: Golf is a very complete and extremely addictive sport where the notion of score is more important than the notion of performance. By bike: you can decide to ride a bike, golf is much more difficult. The base of golf is competition: 95% of golfers make it. One of the very underestimated aspects by golfers, especially amateurs, is that a good physical condition is very important: the games are long and fatigue is immediately punished by the score. Many players collapse after 2 to 3 hours. Golf is also very framed: we have 18 holes, with a number of shots to respect, rules etc … The bike is much freer and it is the cyclist who will make his own rules: how fast? How far ? what altitude difference? It then becomes easier to shorten a course, to ride slower than expected if the motivation is not there. By bike, as for running, the other advantage lies in the proximity … you can usually leave from home or go to a nearby park. You can also really discover regions … I've discovered mine myself since cycling, when I was born there. All this is valid only when we stay in the world of amateurs of course.
.
Do you know golfers who became cyclists recently?
YB: Yes, I have a couple of customers who went on a bike, the Mr did the Dolomite Marathon in Italy and then the Etape du Tour; his wife followed him by electric bike at the training and went to the normal bike recently.
BC: I do not know if many golfers have become cyclists in recent years, but I know many people who practice both. It is rather nice to find this passion for the material, the latest developments, materials such as carbon in both disciplines … and also stories of incredible scores or speeds ….
.



.


On the social level (meetings, networking), is it better to ride a bike or golf?

YB: I think the both are interesting, we spend a long time with the others, we can discuss, it is easy enough to mix the levels of the practitioners. The bike touches more people, but the leisure side of golf prevails in my opinion for the business
BC: On the social level, cycling and golf are quite similar … we often group ourselves at the beginning by level and then by affinity. The social link of sports activities is today essential in our societies where people have more difficulties to meet. The image of golf "business meeting" is now completely outdated and we are more in the pattern of a real sport. Cycling, at the base, is more of a real sport, but has become a way to meet people, to build relationships. Equality.
.
We often hear "the bike is the new golf" … what do you think?
YB: I'm not a pretty experienced cyclist, but I have not heard it in golf yet and I do not think it's true. In essence, the bike is deeply universal, it invites to travel, it's a pretty simple sport. I wish golf is the new cycling!
BC: Some sports arouse a craze, a fad, like tennis or golf in the past, before reaching a certain maturity by becoming more popular. For me cycling is a pretty old sport that has always been. But things are changing: today more and more people are starting endurance sports like running or cycling, first to take care of their health, their line, but also to be part of of a group … and there the bike joins completely the golf. These two sports started from two opposing points, one very elitist, the other popular, to finally join, and be very close today.
.


.


My conclusion
Indeed, cycling today attracts an audience that did not cycle, but rather golf, tennis or skiing. Among them, executives and entrepreneurs are delighted to find themselves on the bike for more or less sporty "social rides" that allow you to experience cycling adventures, to discover new regions and gauge its shape while maintaining relationships outside the framework strictly professional In this sense, the dynamics of the bike has similarities with the golf of twenty years ago …
Cycling because of the multiplicity of forms of practice is a sport or rather a physical activity that goes well beyond the closed framework of a Golf Club! Indeed, even if the common denominator is the bike, can one compare the practice of ultra-cycling with velotaf? Can we compare the mountain bike enduro with the road bike? The answer is no … And, you can be a manager of a big company and have different types of cycling practice … which is not really the case for golf.
More than 200 years after its invention the bike is just reinventing itself and investing all layers of the population and all sectors. And at the beginning of the 3rd millennium, the bicycle carries with it many assets to face the challenge to come to begin with the global warming and the increasing sedentarisation of the population.
Let's not forget that cycling is simply one of the most beautiful human inventions!
But cycling and golf are very complementary, and it is not forbidden to pedal on Saturday and play golf on Sunday!
*  *  *
NB : since 2014 we have been organizing a unique challenge between Monaco and Mont Ventoux. De challenge is mainly aimed at an audience of executives and entrepreneurs in the broadest sense of the word. The 3 stages allow the participants to live a great sporting adventure while multiplying the meetings on the bike but also the evening at the table!
More informations on  www.executive-challenge.com
External sources